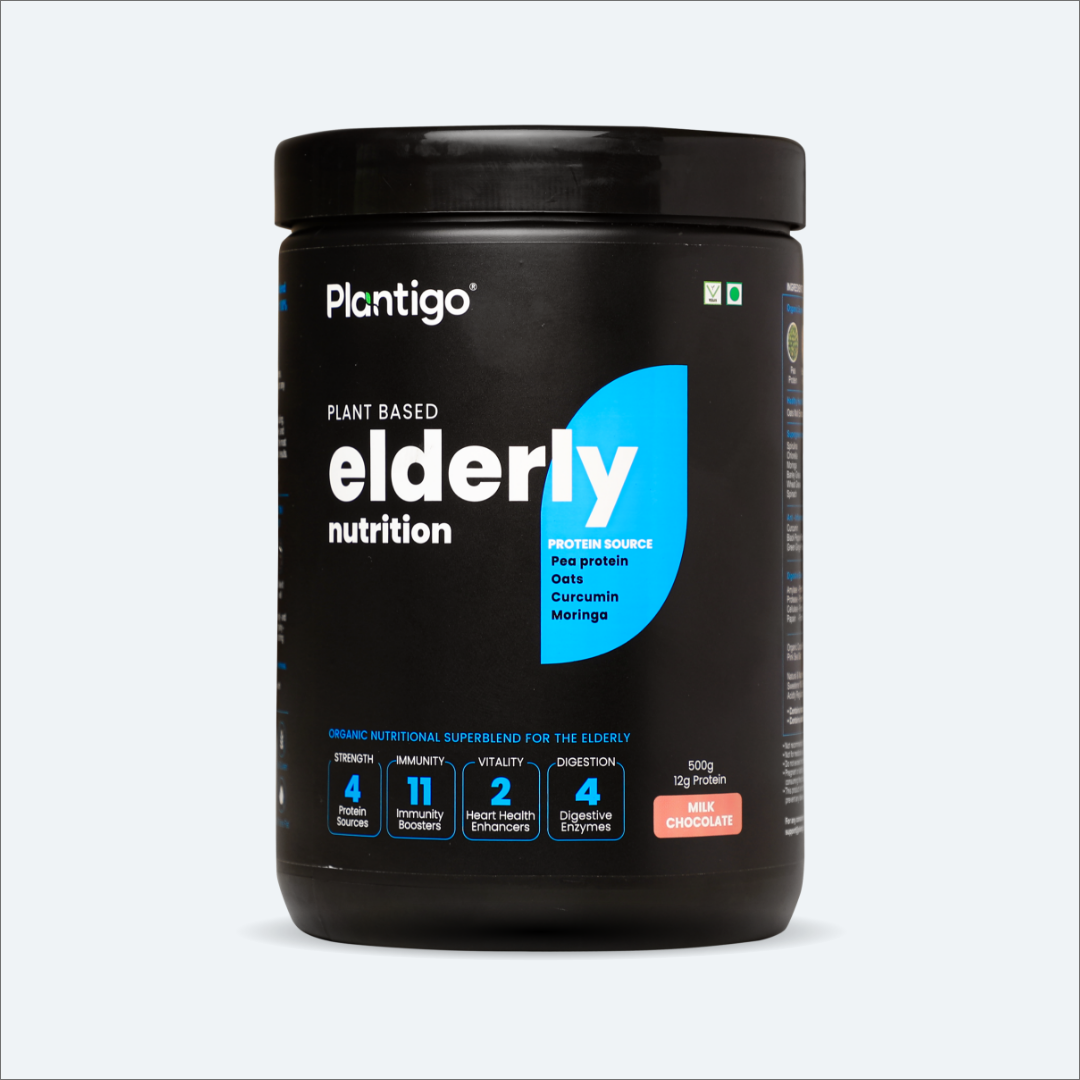 Plant Protein - Elderly
---
- Strengthens Bones & Muscle
- Slows Down Cell Damage
- Manages Blood Sugar
- Supports Weight Management

Plantigo Organic Nutritional Protein Superblend for Elderly: Organic Super Protein Blend (Pea Protein, Brown Rice Protein, Flax Seed, Pumpkin Seed), Healthy Heart Blend (Oats Malt Extract, MCT Oil - From Coconut), Super Green Immunity Booster blend (Spirulina, Chlorella, Moringa, Barley Grass, Wheat Grass, Spinach, Asparagus, Amla, Green Tea Extract, Lemon, Mint Leaves Powder), Anti - Inflammatory Blend (Curcumin, Black Pepper Powder, Green Ginger Powder), Super Digestive Super Blend (Amylase - from Mango & Banana, Protease - from Pineapple, Cellulase - from Beet Roots & Asparagus, Papain - from Papaya), Organic Cocoa Powder and Pink Sea Salt.
Anytime during the day.
Time: 7-11am & 3-6pm (3 hours before lunch and 3 hours after lunch)

Recipe:
1 Scoop (20gms) + 1 or 2 small banana/dates + Chilled water (200ml)
All orders are processed within approximately 1 to 3 business days after the order is placed.

Please remember that orders cannot be edited once process begins. All processing times are estimates and may be subject to change.

Please click here to know more.
Plantigo Nutrition Private Ltd, 5th Floor, Electric Mansion, Appasaheb Marathe Marg, Prabhadevi, Mumbai - 400025
Country of Origin: India
Sold by: Plantigo Nutrition Private Limited
Registered Address: FLOOR - 5, ELECTRIC MANSION, APPASAHEB MARATHE MARG, CENTURY BHAVAN PRABHADEVI, Mumbai City, Maharashtra, 400025
Choose options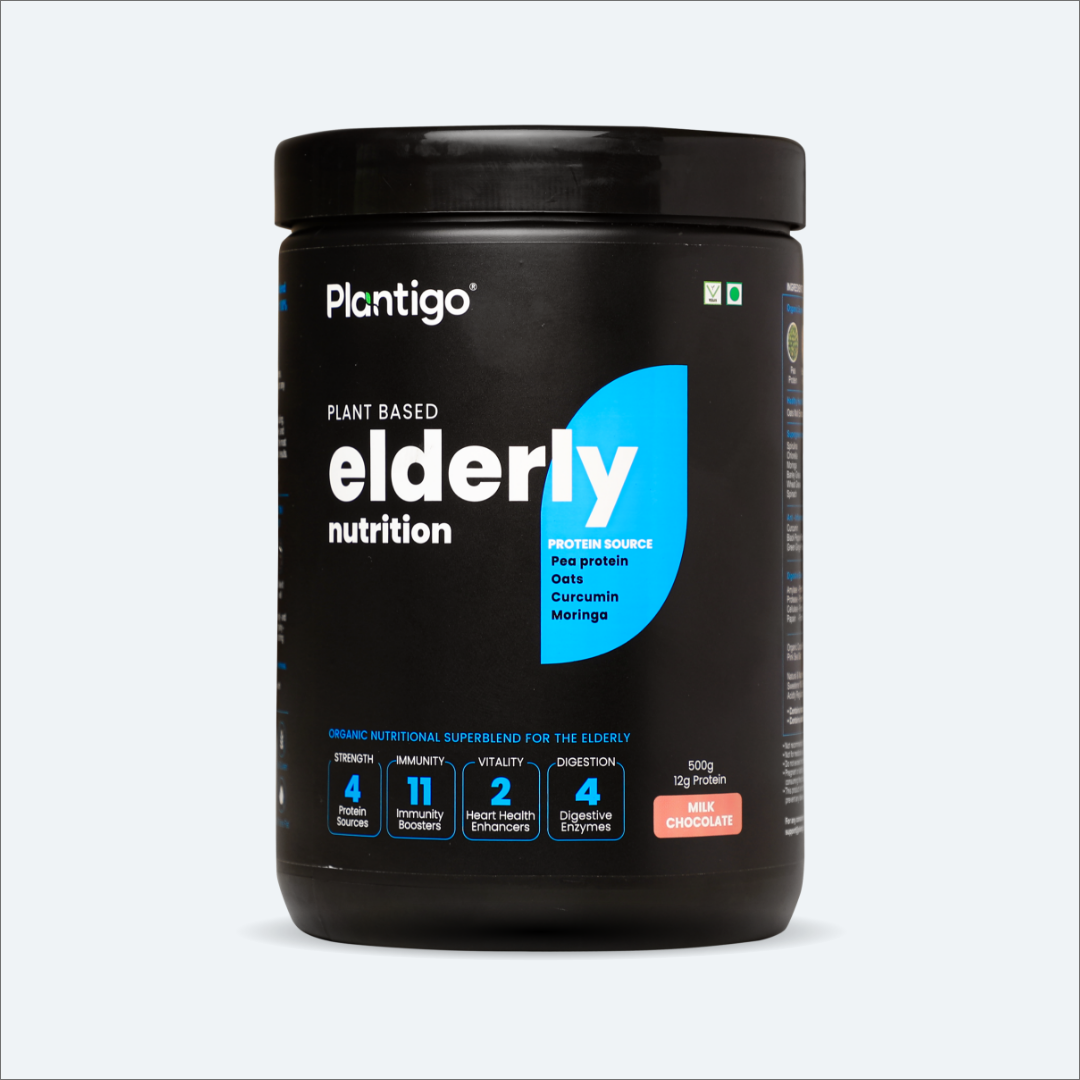 100% Organic & Vegan
Made in India
NABL accredited Lab tested
FSSAI notified Ingredients
HACCP Certified Products
Preservatives Free